Pastor Paul's monthly article (taken from the August edition of The Chimes)
Pastor's Reflections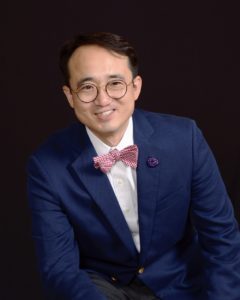 In July Chimes, I shared with you the four aspects/characteristics of the church: Kerygma (the Word of God), Didache (Education), Diakonia (Service), and Koinonia (Fellowship). Those terminologies and concepts come from the oldest book of Christian history that describes the nature of the church; Didache. Isn't it interesting that we think that we are surrounded by so many kinds of new technologies, cultures, and lifestyles, but the core of the faith community hasn't changed that much from the beginning? And you can categorize all the ministries and gatherings into one or more of those four aspects/characteristics. If you have not read those four characteristics in the July Chimes, I encourage you to read them.
Somehow from time to time, I feel a kind of brain fog. I feel like I've lost the last two years during the Pandemic. Of course, we've been through hectic two years. I don't think I had a full day off for the first half year. And as a community, we've made a collective effort to navigate ways to get through the time with prayerful discernments, while trying our best to continue our worship, gatherings, and small groups as much as possible. Yet, I feel the need for refocusing and reshaping our ministries and rebuilding the community of faith.
This is not a simple project that some of us just fix it. It is more like a culture all of us jump in and create as one body to move forward. Many teams/committees have tirelessly continued our precious ministries and made creative approaches to the new normal. And I believe it is proper that, as a community, we appreciate and celebrate each team/committee's previous ministries. From August, one team/committee's chair will provide a presentation, one team/committee a month, so that we may get to know more about what we are doing and encourage one another to step up and join a team/committee. Please see the schedule of the team/committee presentation below.
August Finance Committee
September Education Team
October Mission Team
November Membership Care Team
December Worship Team
Jan. 2023 Trustees Team
Let us listen to what we are doing and why we are doing it, encourage one another, and celebrate what God is doing through our beloved Wesley family.
Peace In Christ,
Rev. Paul Lee