Wesley United Methodist Church strives to make a distinct difference in the world, globally and locally, by honoring our core values.
We are excited that you are visiting our website, and we hope that you will visit us in person. We are a vibrant, growing congregation, and our hearts, our minds, and our doors are open to you!
Our Sunday morning sermon message can be found on Facebook after 10:00 a.m. We are now offering two services in-person on Sunday mornings at 8:00 and 10:00 a.m. You can find us at 2200 16th Ave. in Sterling, Illinois — at the corner of Lynn Boulevard and 16th Avenue.
If you have any questions, please call our church office at 815-625-1968. Office hours are 8 a.m. to noon Monday through Friday. You also may email the office at office@sterlingwesley.org or contact Pastor Paul Lee at lovegn247@gmail.com.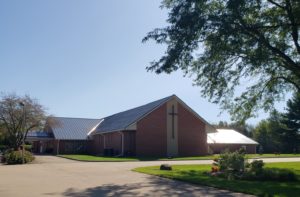 "Come to me, all you that are weary and are carrying heavy burdens, and I will give you rest." – Matthew 11:28