Pastor Paul's monthly article (taken from the October edition of The Chimes):
Pastor's Reflections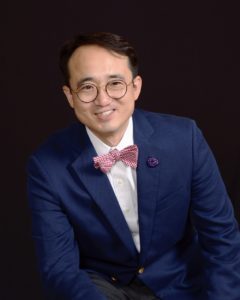 I want to express my gratitude for all of our Wesley family. In this unprecedented challenging season, we have been aware of the virus's danger and its spread. All the in-person participants have been excellent in keeping the guidelines and respecting one another in love and care.
Actually, we have not been grounded in this season, but tried to find creative ministries. We are walking together in one spirit and cultivating and carrying on our ministry as a community of faith. I thank each of the team leaders and members, as well as many of our Wesley leaders. I think I have tons of reasons that I'm grateful to be with Wesley family. And for all we are and all we do I give thanks to God.
On a Saturday, Men's group talked about the Book of Revelations, and I thought from the reading, we could find our version of the Book of Revelations and listen to God. When it comes to the Revelations, some of us automatically think of some films about the end of the day. Some of us picture some peculiar creatures flying in the sky and fire flame falling from heaven. We also find God's judgment and hundreds of creatures singing around the throne. I also read some articles that some people claim that it is the end of the day talking about wildfire in the West Coast, a few unusual hurricanes, and global warming.
But I don't think that's the main point of the Book of Revelation. The purpose of this prophecy, written by John, is not about chaos and furious judgment. It is meant to give us alert to be faithful and loyal to God in a difficult season. And it is meant to give us hope in Christ; the eschatological hope that God still loves us, and God is the one who brings us salvation and reconciliation.
So, Revelation talks about the seven early churches. Each one of them has a different context and culture. And they have different challenges in their personal and communal faith journey. And it is not merely some old stories about old churches almost two millennials ago. It is about us.
We find the temptations and challenges from the reading that we are struggling with in the 21st century. The book ends with the victory of God over all evil and earthly authorities. It might be somewhat confusing, but it's very worthy of reading. So, I want you to read the Book of Revelation. Before the Book of Revelation, I recommend you to read first the Gospel of John and 1, 2, 3 John.
If I write the Book of Revelation in our version, I think it would be like below: "We are struggling with the unknown and invisible virus. Our social gatherings and activities are very limited. We have new rules – which are very inconvenient and uncomfortable – to follow to protect us and our beloved ones. We are tired of listening to news media. Many of us are disappointed, frustrated, upset, and depressed.
Yet, watch out! We should be faithful to God and love God and our neighbors more. We should examine our faith and practices of faith. In the end, we will see God's victory over the virus, evil, injustice, and all kinds of divisions and discriminations. And God will reveal Godself to us, and we will have heavenly banquets with God and God's people.
We will get together without fear. We will worship God in the same place and have fellowship together. We will enjoy potluck hundreds of times. We will host Chilly Day and Cupcake contest again. We will vote on who makes the best chilly and cupcake. Our Sunday school will be filled with our children's smiles and laughter. We will fill the whole sanctuary on Easter, Christmas, and more. And God will reveal God's love and grace among us. Amen."
Let us stay faithful and hopeful, and even grow more and more in Jesus Christ, our Lord, and Savior.
Peace In Christ,
Rev. Paul H. Lee