Pastor Paul's monthly article (taken from the SEPTEMBER edition of The Chimes):
Pastor's Reflections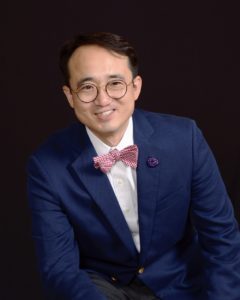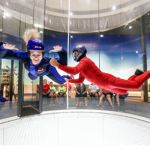 We are so blessed to have the Confirmation Class of 2021 with nine brilliant confirmands. They have been faithful to the lessons and outings. We have completed about 65% of the sessions. We have done May Basket and Food Bank for outreach. We also had fun times with Lazy River and Six Flags. I love to see their shining eyes and am so proud of each of them. I have their names on my desk and pray for them every day. And I want you to have them, their families, and mentors in your prayers.
For one of our outings, we will do sky diving in September. It will be so much fun, and we are so excited. But it is not just for fun only. I believe it is a great lesson to learn about the Holy Spirit and our faith journey. We open our eyes in the morning, and sometimes we take "life," "today," "another day," "another opportunity," and "people we meet and talk to" for granted. But it is all gifts of God the Holy Spirit who brings the breath of life into us and who come alongside us and encourage us. And it is so clear that you cannot fly or skydive for even one second without the air. And while skydiving, you feel the air that sustains you flying.
And there is something more. At the lobby, our kids will write their permission slips for the registration. While waiting for our turn, we will watch other people flying and indirectly learn what it would be like. Before flying, we will be invited to watch a training video and learn directly from an instructor. After the instruction, we will wear a spacesuit and sit on the bench waiting for our turn. Just a few minutes before our flight, our hearts will beat so fast with so much excitement. Finally, the instructor will hold us and help us fly in the air. Wow! It will be so amazing. It is just a one or two-minute flight but seems like a 10 minute one. We will do it twice. I bet our confirmands will make a wonderful flight.
There is an information sheet on a wall about the level of flight. And I will talk to our confirmands about the levels. After their first flight, the kids will receive a flight certificate with their names on it. That is the first level. On the second flight, you still need an instructor to fly, but you can fly to the top of the ceiling. That's the second level. After a couple of times of skydiving, you can finally fly by yourself at the third level. At the final level, you can teach your friends how to fly and help them fly. Isn't it just like our faith journey?
Peace In Christ,
Rev. Paul Lee