Pastor Paul's monthly article (taken from the August edition of The Chimes)
Pastor's Reflections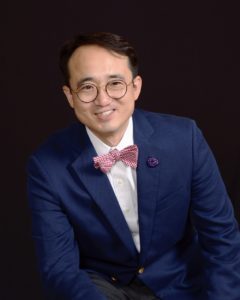 Jabez called on the God of Israel, saying, 'Oh that you
would bless me and enlarge my border, and that your
hand might be with me, and that you would keep me from
hurt and harm!' And God granted what he asked.
• 1 Chronicles 4:10
A friend of mine from Florida said it was challenging to adjust
to the four seasons in the Midwest, especially the cold and windy
winters with heavy snow because where he came from, they only had hot, hot, hot, and less hot weather.
We are blessed to witness the beauty of nature with its four
seasons. We know that Spring is coming when we see the dark brown grass in the yard turn green and flowers persistently survive and bloom again. With the Spring revival of nature, we may glimpse Jesus' promise of life after Earth. That's why we are looking forward to new beginnings and excited to see what God unfolds in the new chapter of life.
Another school year will begin soon, and kids will be busy
shopping for their bags, books, and notebooks. They might want to
spend more time hanging out with their friends, enjoying the last moments of their summer break. And they might find themselves in chaos with things that still need to be sorted out.
Let us keep all the kids, teachers, and school staff in our
prayers and support. When we pray for them, I hope you remember Jabez's prayer, asking, "God, bless me and enlarge my border. Have your hand be with me and keep me from hurt and harm." Jabez is not a prominent figure in the Bible.
You can find his name in only two verses in the first book of Chronicles. But his prayer is beautiful, asking God to grant our fundamental life needs. It is a prayer that we humbly ask God to consent to all of us, regardless of our age. Let's continue to keep one another in our prayers and support.
We will have the Blessing of the Backpacks on August 13 (Sunday). We will have one worship service at 9:30 am around the Gazebo. It will be a time for all of us. Kids will have fun, and we will enjoy fellowship with hot dogs. We will have a moment of worship, blessing our children, teachers, and staff. And we will bless one another. As we bless one another, I hope you hold Jabez's prayer deeply in your heart.
"Lord, bless me and enlarge my border. Walk with me and have your hand be with me. Keep me from hurt and harm."
I pray that the answer to Jabez's prayer will be ours, too: "God granted what he/she asked."
Peace In Christ,
Rev. Paul Lee