Pastor Paul's monthly article (taken from the July edition of The Chimes):
Pastor's Reflections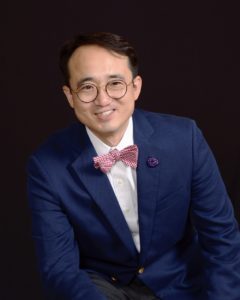 The word that my wife and I speak the most these days is "straight." We speak to each other, "straight." It means, "go straight to a restroom," when we come home. And we wash our hands and face first, and we change our clothes. When we go to a grocery store or when we meet somebody, we take a shower. It is one of the few ways that we keep our home safe from the virus, and we feel secure and comfortable at home. We hear so much news about the virus every day, and it is still wild out there, but as long as we keep this "straight" rule, I think it would be safe in any corner and any room at home. Sometimes, it feels very inconvenient, but it has to be a mandate routine with a few more extra efforts in our "new" normal, until we have vaccination and medicine.
Then, I think of the Israelites in Moses' time. How did they survive, when they were slaves in Egypt, forced to build pyramids, temples, and Pharaoh's palaces? How did they survive, when they were walking and sleeping in the wilderness? Of course, we find many of them complain about lack of water and steaks in the Bible, so that Moses had difficult moments leading them in the middle of nowhere. I don't think the Israelites had enough water and steaks though, as they complained, because they were slaves in Egypt. Yet, it is understandable that they didn't know how to bring a meal on their table in the middle of the wilderness.
Let's think about that. Forty years of the wilderness era was such a hard and backbreaking season for the Israelites, but God used the time to change them upside and down. God trained them to be God's people and helped them to find a "new" normal in many ways before the Promised Land.
It's so wild out there. I feel so frustrated and discouraged whenever I hear the news. Yet, compared to Moses and his people, we find so many things to be grateful. We don't worry about the lack of water and meals. We can find fresh vegetables and meats at so many grocery stores. We don't have to walk under the scorching sun with life-threatening sandstorms to somewhere we don't know. Rather, we can drive, or we can sit and watch fun movies and dramas with cool air conditioner. All we need to do with our "new" normal is just wearing a clean mask and keeping 6 ft physical distance. That's it. (Btw, I heard that someone with claustrophobia or high blood pressure might feel anxiety and fear. I feel so sorry for them. I hope they may use a thin and light mask, which still helps them.)
Some people say that we are living at the beginning of a new era, which is called A.C. (After COVID-19). As we step into the new normal, I believe we need to learn from Moses and the Israelites. We need to listen to God speaking to us through their wilderness era. We need to find ways to continue to be faithful to God and to be a loving community to one another as disciples of Jesus Christ, our Lord, and Savior. We need courage. We need wisdom. We need trust in God. And we need to ask God's guidance. As a community of faith, let's read the book of Exodus together, as we explore our future before us. I believe that God has visions and plans for us. God is speaking to us and walking with us in our faith journey. Amen.
Peace In Christ,
Rev. Paul H. Lee