Pastor Paul's monthly article (taken from the November edition of The Chimes):
Pastor's Reflections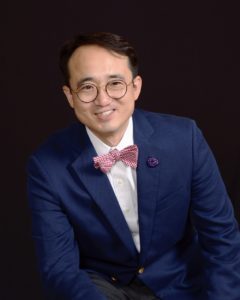 "Gratitude is complicated. Feelings of dependence—and interdependence—can be both elusive and resisted, mostly because they are caught up with soul-crushing ideas of obligation and debt. But if gratitude is mutual reliance upon (instead of payback for) shared gifts, we awaken to a profound awareness of our interdependence. Dependence may enslave the soul, but interdependence frees us."
― Diana Butler Bass, Grateful: The Transformative Power of Giving Thanks
I want to express my gratitude to our Wesley family for your presence, heart-warming words and cards, prayers and supports, and gifts. And I appreciate your cards and gifts for Pastor's Appreciation Month. I feel so blessed to be with you. I can't thank God enough for our Wesley United Methodist church. Thank you.
Following October, I think November is also a season for gratitude.
All the green leaves turn red and yellow. And I see the golden wave and farmers harvesting in soybeans and cornfields. As we will have the Church Conference on November 3, I have reviewed and documents all the ministries we have done in the past year. I keep saying, "Wow, thanks be to God." We indeed have so many reasons to be grateful in our personal lives and our church.
Wait! October and November are months for gratitude. Then, we have Advent and Christmas in December. Our social activities will be limited in this Pandemic, but it is still a month for family and friends. And we start a new year in January. It's a new beginning with new resolutions and hope. Likewise, maybe every month of the year, we can find many reasons to be grateful. Maybe every day can be a day of gratitude.
There are so many ways and perspectives to define our faith journey. I think one of them is like a treasure hunt. In our daily lives, we are taking so many things for granted. You may want to take 10 or 15 minutes more sleep in the morning. But it's possible because God gives me another day to live. Sometimes, I feel overwhelmed by the number of works and meetings, but it happens because I have the opportunity and capability to work. Sometimes my body tells me that I need to exercise, and I don't want it, but I feel it because I'm alive and had a good meal.
Besides finding things to be grateful for in our personal lives, gratitude is also related to trust and interdependence. We cannot live our lives by ourselves. We receive day after day from God, the source of life. Meals on our table are the handiworks of so many people, including farmers, manufacturers, drivers, and retailers. Without others, we can't live our lives. I think, once we realize it, we are able to see the beauty of the people in our neighborhood and community. We understand the meaning of the Golden Rule in the Bible; "Do to others as you want them to do to you." And we see the hands of God in love and mercy through the people of God every day. Isn't it exciting and fun? We do treasure hunting every day. Would you like to join me in this fun?
Peace In Christ,
Rev. Paul H. Lee