Pastor Paul's monthly article (taken from the November edition of The Chimes):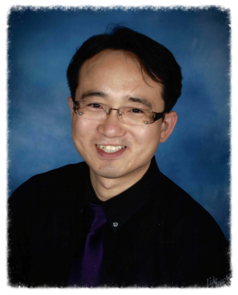 Pastor's Reflections
During the visit to two missionaries in Geneva,Switzerland, I went to the International Monument to the Reformation, which is usually known as the Reformation Wall. It has many reformers, events, and documents of the Protestant Reformation. The Wall is located at the University of Geneva, founded by John Calvin, one of the significant figures on the Wall. The city of Geneva offered a safe place for asylum seekers who pursued the reformation, and Calvin was one of them.
While standing before the Reformation Wall, I imagined what they might have thought in their struggles and good fights for the church renewal. What was it they might have felt before the threat? How did God lead them in the movement to lead the churches to an unknown direction from the path of what the Church had been walking in the past? I don't know how to express how I felt at the moment in language, but it was the moment I became calm, overwhelmed, enlightened, and honored.
I felt like the Holy Spirit was nudging me, "Paul, what have you learned about what they have done? What do you think they have been through? Can you imagine what they might have felt in their faith journey seeking my path, which I had prepared before them, but they had no idea what that was? What do you learn from their faith journey? What are the things you feel that you and your church need to work for me and my people?"
In November, we will have a sermon series on "Church Again" with "ReThink Church." It is a church renewal campaign that the United Methodist Church has been working on for years. Three main statements of "ReThink Church" have been challenging many Christians and churches: 1) "The church is more than a place to go to Sunday service," 2) "It is important to live our faith both inside and outside the church walls," and 3) "Putting our beliefs into action can create systemic change and transform lives."
This movement is all about God and human beings like you and me in the firm faith that God is unfolding God's miraculous works in us, with us, and through us. And the first step we ought to do is to open our heart to be inspired by God's love, to examine where we are and what we believe and what we have done, and to follow the direction of the Holy Spirit in our daily lives. I believe that will lead us to seek God's will among us and to give ourselves to God entirely. It will open our doors to our neighbors near and far who are hungry, sick, and forgotten. It will lead us to listen to and walk with the people who are struggling and whose voices are not heard. And it will finally lead us to God's love, justice, compassion, and inclusion as we strive to live our lives with open hearts to God and the people around us.
And I want to invite all of us to think about who we are as God's people and what God is nudging and speaking to us with this theme of the month. Shall we take a journey together with the hope that God is leading us on this journey?
Peace In Christ,
Rev. Paul H. Lee