Pastor Paul's monthly article (taken from the December edition of The Chimes)
Pastor's Reflections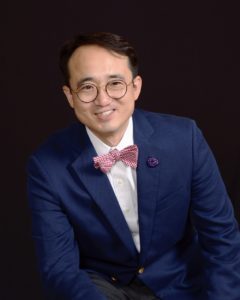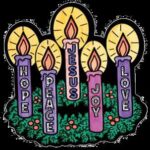 The Season of Advent
"Advent is not just about Christmas! Rather, it is about the beginning of the Christian year. The focus is on the future of all things as seen through the eyes of those who follow Jesus. At the same time, the season of Advent takes history seriously and encourages us to remember and reflect upon God's mighty acts and how they affect us today." – Rueben P. Job, Retired Bishop of UMC.
To understand the meaning of Advent, we need to think about Time, especially time in the future. "Time in future" can be translated into two words in Latin; the one is Futurum and Adventus. Futurum is a particular time that hasn't come yet in the present, and the other is Adventus which is the time getting reached and closed. Some people have an interest in fortune-telling, such as tarot, crystallomancy, and astromancy. Those are about Futurum; what will happen tomorrow, next week, or next year.
On the other hand, Adventus is a moment that gets closed and is expected. With the concept of Adventus, we say, "our future is bright," because it is about hope and vision. Adven-tus is not a specific time of future, but a coming future with hope. So, an English vocabulary Adventure has its root in Adventus, because it is an adventure to take the risk to be involved in hope and vision in the future
Futurum becomes the future in English. It is a time of uncertainty, fear, and ignorance, because it is not predictable. Meanwhile, Adventus is a time of hope, vision, and expecta-tion. Because God is God who has already come to us through the creation and the incarnation of Jesus Christ, who is pre-sent with us, and who will come again, God reveals Godself through the concept of Adventus. With this concept, we may reach real peace and eternity in God.
The season of Advent is the time of hope that Jesus would come again and that God will ultimately restore us in our broken world. When we believe in God's reign in our lives and become disciples of Jesus Christ in our love for God and our good deeds for our neighbors, that is the moment we take and live Adventus in our life on earth.
Do we dream of Jesus coming in this season of Ad-vent? Are we excited to have him coming into our lives? Yes, Advent is all about HOPE, PEACE, JOY, and LOVE in com-ing to Jesus. It is not an ending story, but a story given to you and starts with you. So here is one thing I'd like to encourage you to do. Your faith journey with Christ is a GREAT COM-PELLING STORY. Christianity is not fundamentally a relig-ion of written books or tradition, but a movement of people who deliver Good News. Then, LET'S MAKE IT HAPPEN AMONG US. Let's share our own compelling stories in our faith journey with someone you love in the hope for Adventus.
Peace In Christ,
Rev. Paul Lee