Pastor Paul's monthly article (taken from the October edition of The Chimes)
Pastor's Reflections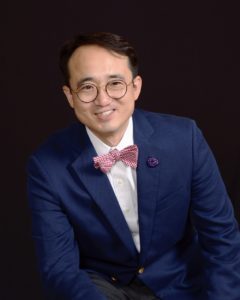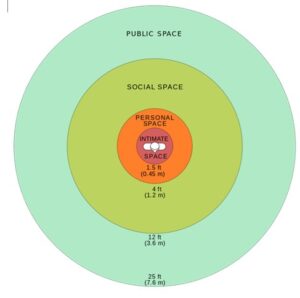 What Is Your Distance from God?
About a half-century ago, in his book The Hidden Dimension, Edward R. Hall, an American anthropologist and cross-cultural researcher, describes the interpersonal distances that an individual creates in his/her relationship with other people in four distinct zone: (1) intimate space, (2) personal space, (3) social space, and (4) public space. Each discrete zone describes the pattern and impact of proxemic behavior in an individual's communication. And this study is also extended to "the organization of space in houses and buildings" and "cultures as well.
"Intimate Distance" (0 to 18 inches)
Family members and beloved ones create close intimacy and relationship
"Personal Distance" (1.5 to 4 feet)
The distance in which friends may have a daily conversation, but you may feel discomfort, anxiety or even anger with people whom you feel less closed.
"Social Distance" (4 to 12 feet)
The distance for interactions among acquaintances
or for work
– The distance in which people express respect and attitude.
"Public Distance" (12 to 25 feet)
The distance for public speech in which the speaker may see the whole congregation and people may comfortably sit and listen.
While thinking of these four kinds of distances that Hall describes in our relations with others, I thought about our relationship with God? Are we close enough to ask and listen to God in our daily lives? Or are we making a distance from God so that we may feel comfortable from God's plan and will in our lives? We are not perfect in the real world and our faith journey and coming close to God and being a person God wants us to be is our life-mission. Then, do we know where we are? If we are at a certain distance from God, are we willing and trying to come close and get into "Intimate Distance" with God?
I hope us to check where we are: in worshipping God, in being a person God wants us to be, in doing God's mission in our church, lives, and work, and in loving our neighbors. My hope and prayer are that we as a community of faith walk close to God up to "Intimate Distance" and help one another to walk together in this journey. Amen.
Peace In Christ,
Rev. Paul Lee