Pastor Paul's monthly article (taken from the September edition of The Chimes):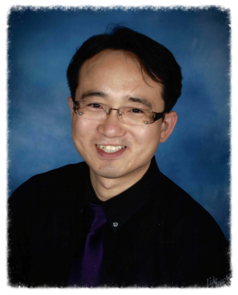 Pastor's Reflections
During the Summer, our Trustees have done amazing work on the parsonage, church parking lot, and playground. I thank all of them for their tireless and creative work. And, I encourage all of us to give warm and appreciative words to our faithful Trustees and those who volunteered their time and talents. On a Saturday morning, Janet Glover and Dave Fredericks were working on our new playground. As I approached them, Dave said to Janet, "You see? He is ALWAYS happy. He is smiling." I'm so glad that I looked happy. Then, I asked myself, "Do I feel happy all the time? I doubt that." I am an ordinary person. So many times, during the week, I have moments of ups and downs. Yes, many times, I feel pretty happy, delightful, and energetic. But, I also have moments of feeling frustrated, discouraged, and depressed.
I have thought about what made me smile. When I see people in the church, I find myself smiling. When I see the people who are doing God's work, I find myself delightful. Even though I still have many tasks, and I have a sermon to be prepared, the moment I see them, I can't help but smile. Then, what came to my mind was, "Even an ordinary person like me is delighted to see the people who are doing ministry together for God and God's people. Then, how does God feel when God sees the people do ministry, and love and care the other fellow siblings and neighbors? I believe God would be happy and delightful to see you more than I give you my smile, and more than I can imagine.
Imagining God's smile on you and me, I begin humming "His Eyes on the Sparrow."
Why should I feel discouraged?
Why should the shadows come?
Why should my heart feel lonely? …
I know he (Jesus) watches me."
I hope you to feel God's presence with you every day with God saying, "You are not alone. I am with you. I am walking with you all the times, even in the valley of the shadow of death. I am delightful and pleased to see you. I love you."
FYI, you are invited to the parsonage open house between 4:30 ~ 6:30pm on Sept. 15. (2104 11th Ave. Sterling, IL)
Church Directory: "I come to church regularly. But I'm not a member of this church yet. Could I be on the church directory?" YES!!! We love to have all of your pictures in it. In the morning, I have a moment of prayers looking at your photos in the directory. Please join us in making a new church directory.
Peace In Christ,
Rev. Paul Lee