Pastor Paul's monthly article (taken from the January edition of The Chimes):
Pastor's Reflections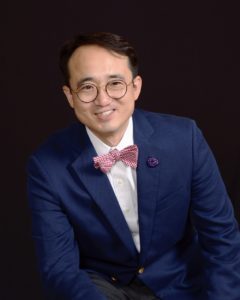 Reorientation!
Many of you know that I went to the ER in December. One day I woke up
at 5:00 AM and didn't feel good because my heart was beating fast. I tried to remain calm and rest, but it lasted for about an hour, so I went to ER. To make
it short, my heart is fine, and my doctor says that blood pressure, cholesterol,
and some other factors are perfectly fine. Thank you for your prayers.
With my doctor's help, I tried to find what caused me trouble with my heart. The first was caffeine. I'm a coffee person. I drink a lot of coffee. The more I work, the more cups of coffee I intake. I had too much. The second cause was maybe I had a little bit of stress, just like many of you. The third was dehydration.
The day after I donated blood was my day off, and my wife and I went to the sauna all day. The last cause was a health supplement. To be honest, I purchased them for taste. I checked later that it has a lot of calcium, and the medicine that my doctor prescribed was a calcium channel blocker. LOL!
I should have had more water, but I drank less. I should have taken less or no caffeine, but I took more. My calcium level was just fine, but I took more than I needed. As to stress, I should have trusted in God more and laid my burden before God. My doctor said that it would be one of them, or all of them, which might have caused the rapid heart rate. The one thing I have learned the most is that real peace can be only found in Jesus Christ.
Thinking of all the causes, I happen to think about our faith journey. We need to know who we are. We need to acknowledge our limitation as human beings, but bravely accept the work of the Holy Spirit in our lives, so that we are able to be and do in God's love and grace. So, let's think about who we are as a community of faith, Sterling: Wesley United Methodist Church. We are called Christians. We are called Methodists. What does it mean to be Christians and Methodists? What is our community of faith to be and do, according to our belief and God's plan for us?
With these existential questions, I'd like to remind of our Methodist heritage this month and next month: how the Methodist began, what made the early Methodists so much passionate in loving God and loving neighbors, who they were, and how we may be God's people, following those saints we have in our legacy, particularly John Wesley, the founder of the Methodist Movement. My hope and prayer is that God guides us, enlightens us, empowers us, and

strengthens us in our community and our ministries. Amen.
"I Want to Be Homo Unius Libri (the man of the One BOOK/Bible)," says John Wesley.
From this month, a daily Bible verse will find you in the morning from Monday through Saturday. If you have a daily devotion every day, I want you to continue your healthy rhythm of faith journey with your devotion. But still, if you want to receive a Bible verse and take a moment with it, please send me an email with your name and cellphone number (lovegn247@gmail.com). Let us be the person of the One Book, Bible. Amen.
Peace In Christ,
Rev. Paul H. Lee